Why I Love Customer Success Management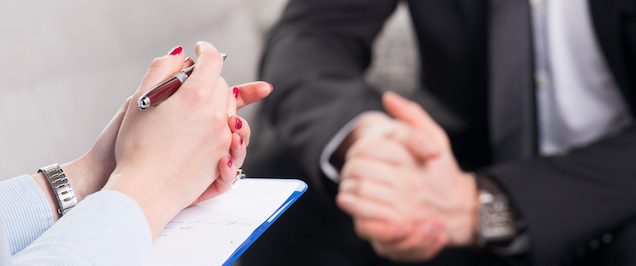 I stole a book on psychology from my father's library when I was barely able to read. I didn't understand the theoretical part, but I loved skipping to the case study sections to read about people's problems and treatment options. With what symptoms did patients present themselves with? What were they going through? What treatments were proposed?
As I grew up, reading about psychotherapy became my thing, whether it was fiction or nonfiction.
I thought I would go to medical school and specialise in psychiatry, but the Turkish educational system knew better.
The system evaluates your grades and decides which profession you should target- at least at the time that's how it was. I wasn't great in science, but excelled in social sciences and math. So my career path was decided despite my preference – I had to study Business Administration!
As much as I protested this choice forced upon me and really wanted to start over, I ended up being accepted to the most prestigious business school in Turkey, and thus started my career in Business.
Graduation came at a time where banks were shutting down; thousands of senior bankers were laid off. I was fortunate to get an offer from a bank because I had interned with them; so I started in banking, far from where I thought I'd be five years prior.
I didn't want to be a numbers person, and resisted as much as I could. I picked a path that would give me the opportunity to talk to clients, and became an investigation specialist for commercial loans. I loved the idea of (secretly) examining an entrepreneur to try to tell –just by analyzing their behaviours– if they were applying for a loan that they knew they could not afford, or if they were in it for their next investment. I liked the game.
But, as John Lennon says: "Life is what happens when you're busy making other plans". I found myself at LG Electronics, as a budgeting specialist. Same story. I tried finding the tiniest chance to make my job more human interaction based. Before I knew it, it was more about human interaction and input than numbers. My Six Sigma Black Belt project was on streamlining yearly budget preparation time, which became more about examining the human element than crunching numbers.
Two careers later (to be blogged about!), after finding myself in Canada, I am so happy to call myself a Customer Success person. It's what I love to do.
I start my day with a scrum to see who has what on their plate, look at my calendar to see who is on my call list, and then comes my favourite part:
I call my clients and listen to them, like a therapist.
Are they stressed because their partner is stuck at an airport halfway around the world? Is their kids' extracurricular schedule too much for them? Are they stressed because they have a report to send out to HQ and it's taking too long? Are they stressed because they have a hard time gathering feedback from the email campaigns they sent out? I'm here to listen and propose solutions- actively listen, to see what's deeply concerning them, like a therapist. I'm here to propose custom tailored solutions to my clients and to their companies.
There are always solutions to problems, whether they are right in front of you and it's an easy fix, or you're looking at a complex issue with layers of blockers and the potential solution has multiple moving parts. I'm here to listen, support and propose options, just like I imagined when I was a kid. The only difference is, I don't have patients, I have clients.