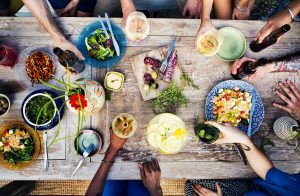 It is true that a journey begins with one step. But it's the people you meet and the experiences you have after you take that first step that really define the journey.
My journey to where I am today – Montreal, Canada – started in my homeland of Turkey in 2008. There, I was following my dreams of becoming a filmmaker when, after filming the second of a three-part controversial film series, I was forced to put the entire project on hold for reasons beyond my control.
As I was already planning to leave Turkey and finish editing the film in Canada, I came here anyway and decided to stay to begin a new life for myself.
Thus began my journey as an immigrant.
Arriving in Montreal with two suitcases and little money was an enormous and terrifying first step on my journey. I had big dreams and big goals, and I was excited about what was next. But because I had no support, knew no one, and didn't speak the language, I wound up spinning my wheels and falling into a cycle of poverty and depression.
I would say the system failed me but there was no system set up for me or any other newcomers. I couldn't get a job because I didn't speak French and I didn't have any work experience in Canada. It was as if the life and experiences I had in Turkey didn't exist.
I took many steps to overcome those boundaries and through sheer grit and determination, I worked my ass off to pull myself out of that situation. I enrolled in French classes so I could learn the language and be hirable. I took many low-paying jobs to gain experience in the country. Now, I run a small software company.
Maybe I was lucky; maybe I played it smart. Regardless, countless others come here, like I did, looking for a better life. But they do not find it. Immigrants, newcomers and refugees arrive in Canada daily and still find the lack of systems and resources to help them acclimate and succeed. With no support system here, many are forced to put their dreams on hold…sometimes forever. Their journey is not how they imagined it to be.
And that is not how it should be.
I want to help make a change.
My passion is to provide real support to newcomers, refugees and immigrants by connecting them – over a meal – with well-established Canadians who can offer insight, advice, and a helping hand.
I call it The Supper Society because everyone loves a good meal. And my hope is that by connecting over a good meal, those who are new to the country will know what steps to take to jumpstart their Canadian journey.
I connected with five empathetic, compassionate and successful women, and together we are working to build our vision of the Supper Society as a resource for newcomers. We are excited to open our doors to beta testers, specifically immigrants who have been in Montreal for less than a year, to join us for our first networking dinner, the inaugural meal of the Supper Society.
If you are new to Montreal and would like to join us, please contact us so we can discuss the details of our meal together.
https://suppersociety.org
https://suppersociety.org/contact/